Diagnosis Of Heart Failure Assignment Discussion Paper
Question
M.G., a "frequent flier," is admitted to the emergency department (ED) with a diagnosis of heart failure (HF). She was discharged from the hospital 10 days ago and comes in today stating, "I just had to come to the hospital today because I can't catch my breath and my legs are as big as tree trunks." After further questioning, you learn that she is strictly following the fluid and salt restriction ordered during her last hospital admission. She reports gaining 1 to 2 pounds every day since her discharge. During the admission interview, the nurse makes a list of the medications M.G. took at home.
Chart View
Nursing Assessment: Medications Taken at Home
Enalapril (Vasotec) 5 mg PO bid
Pioglitazone (Actos) 45 mg PO every morning
Furosemide (Lasix) 40 mg/day PO
Potassium chloride 20 mEq/day PO
After reviewing M.G.'s medications, the physician writes the following medication orders.
Chart View
Medication Orders
Enalapril (Vasotec) 5 mg PO bid
Carvedilol (Coreg) 3.125 mg PO twice daily
Glipizide (Glucotrol) 10 mg PO every morning
Furosemide (Lasix) 80 mg intravenous push (IVP) now, then 40 mg/day IVP
Potassium chloride (K-Dur) 20 mEq/day PO
One day later, M.G. has shown only slight improvement, and digoxin (Lanoxin) 125 mcg PO daily is added to her orders. After 3 days, the STOP Heart Failure Nurse calls M.G. to ask about her progress. M.G. reports that her weight has not changed since she has been home.
Question: No less than 5 interventions with 5 rationales. objective and subjective data, evaluations and goals.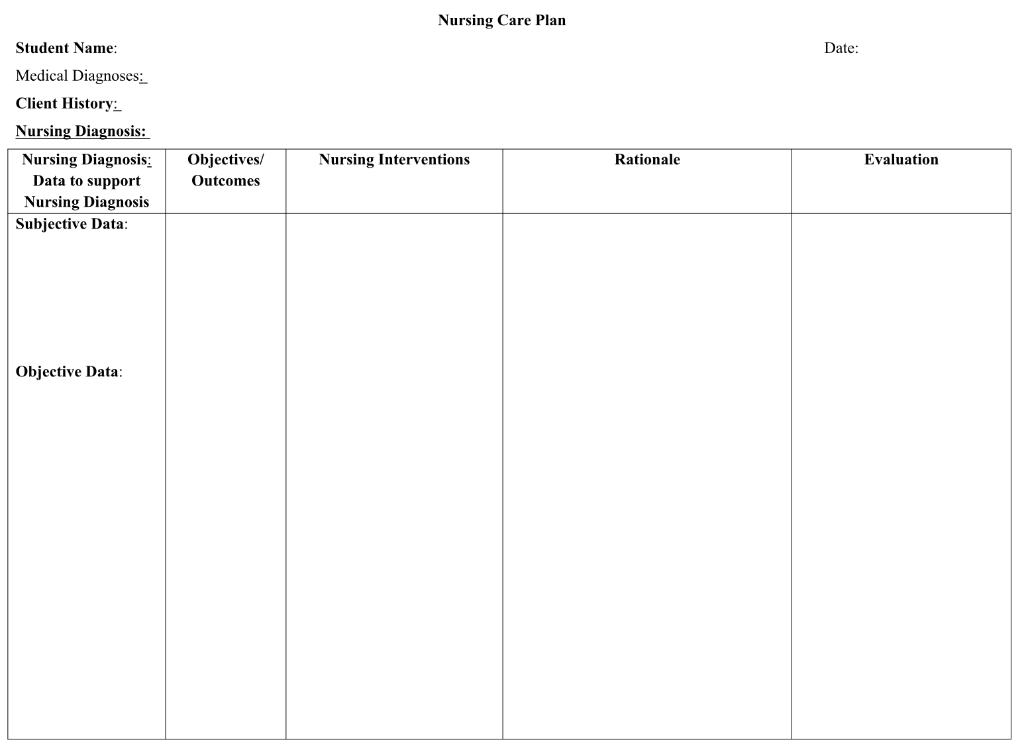 Diagnosis Of Heart Failure Assignment Discussion Paper